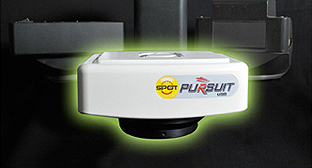 Camera Trade In Program
Trade in your old camera for a discount on a new SPOT camera!
SPOT Imaging, a division of Diagnostic Instruments, is offering trade-in discounts for a limited time. Turn in your old camera and get a new SPOT camera and software at a reduced price.
New camera features enhance the imaging capabilities of your microscope. If you've been considering purchasing a new camera, this is a great opportunity to do that cost-effectively.
Old cameras in need of repair are still old cameras even after they are repaired. The SPOT Imaging Trade-In/Trade-Up program allows you to get good value for an old SPOT camera – even if it's not currently working.
This program is also available for users of competitive brand digital or video cameras that are in working order.
Contact a SPOT Imaging Specialist for more details.
*
Spot Idea 1.3MP cameras are ineligible for this promotion. Prior sales are inelgible. No other discounts or rebates apply.