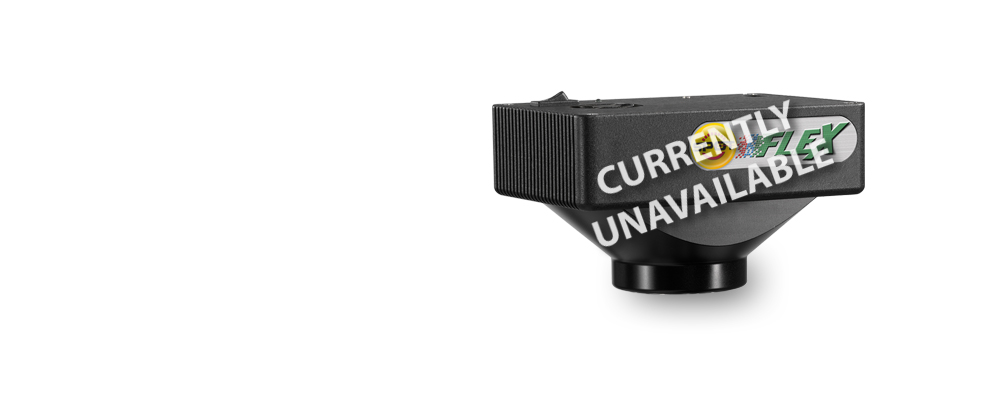 SPOT Flex Camera
Flex cameras combine acquisition flexibility with category leading specifications to set the new benchmark for high resolution documentation microscopy applications. With Flex shifting sensor technology, you can select the resolution depending on your needs: single-shot 4.0 megapixel capture for moving specimens, 4-shot 4.0 megapixel full color sampling for high magnification fixed specimens, 16-shot 16 megapixel for low magnification fixed specimens or a 64 megapixel color image for large posters. This amazing resolution adds impressive detail to images.
The Flex camera uses a Kodak scientific grade CCD sensor which captures images with a very wide field of view, matching the microscope.
The high resolution and cooling of the Flex camera makes it ideal for a wide range of brightfield and fluorescence microscopy applications in life science, clinical and materials research laboratories.
Features
User selectable resolution up to 64 megapixel
22 mm field of view
Peltier cooling of –20°C from ambient
FireWire 1394a interface
14-bit image capture
Windows and Mac OS compatible
Easy to use SPOT Basic Software provides live preview, annotation, measurement, reporting, calibration mark imprinting, time lapse and other microscope imaging tools
SPOT Advanced Software provides a path to expand your capabilities
Available in color and monochrome models
SPOT Flex Camera Models