Fluorescence Imaging Solutions for Bioresearch
SPOT Imaging offers an array of products for fluorescence microscopy imaging. The deep cooled SPOT cameras below provide low noise and high sensitivity to minimize background signal. SPOT Advanced Software provides a toolbox full of functions helpful for low light level imaging, including merging and colorizing images of individual fluorescence channels, background subtraction and intensity adjustments. Image analysis tasks like thresholding and multi-dimensional image acquisition can be automated using MetaMorph Software.
Fluorescence Microscopy Imaging Solutions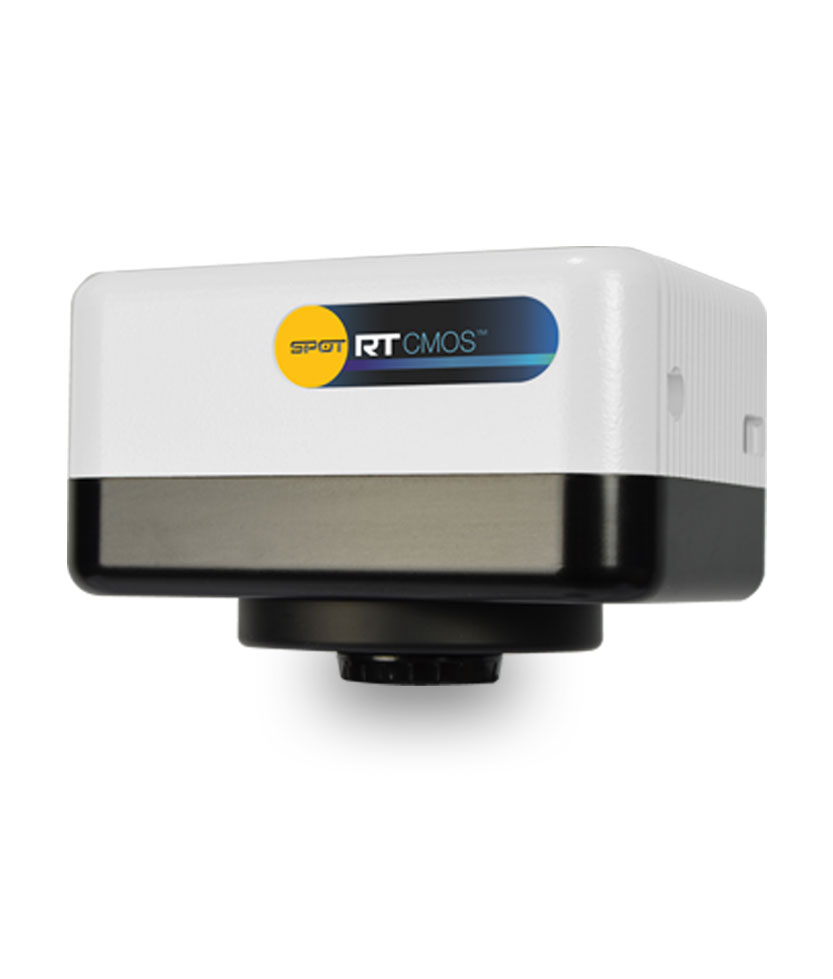 The SPOT RT sCMOS uses Sony's breakthrough Pregius™ CMOS sensor. Now you can experience unprecedented speed and sensitivity in a scientific CMOS camera. Deep cooling allows dim images to be seen without becoming obscured by dark current.
The SPOT Advanced microscopy software expands your imaging toolkit with a customizable database for archival, merging and pseudo-coloring of monochrome fluorescence channels, custom dialog boxes, variables and taskbars, macro scripting, live histogram, focus drift viewer for time lapse acquisition, image metadata, automatic background subtraction, external trigger options, and many other useful features. Optional modules for peripheral device control, quantitative imaging, extended third party software interfacing, and extended depth of focus processing can be added to the SPOT 5.3 Advanced software to support specialized applications.