See what you've been missing
The SPOT Ultra Wide FOV Solution
SPOT Imaging solved your frustration with a limited field of view. We were not satisfied until we designed the Ultra Wide FOV imaging package.
Our new DW .55X microscope adapter is the perfect companion for SPOT cameras with the new Sony Pregius™ 5MP sensor, allowing you to capture previously uncaptured areas of your specimen.

For the first time, researchers can capture 31% more specimen area when compared to the area captured with the industry standard 0.63X adapter.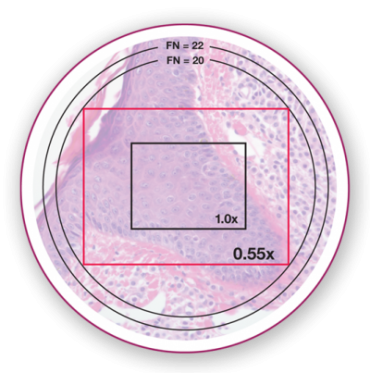 The SPOT DW.55X
Microscope Adapter*
The new DW .55X adapter is made to
fit YOUR microscope! It fits most models
of these popular microscope brands:
Zeiss
Olympus
Nikon
Leica
The RT sCMOS Ultra Wide
FOV Solution
The SPOT RT sCMOS cools Sony's breakthrough Pregius 5MP monochrome sensor. Now dim images can be seen without becoming obscured by dark current. The RT sCMOS camera combined with the DW .55X gives you the perfect solution.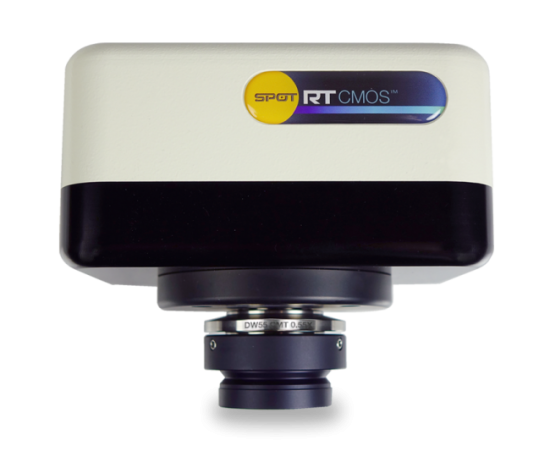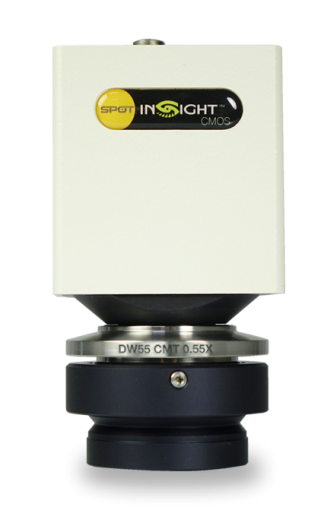 The INSIGHT CMOS Ultra Wide
FOV Solution
Now you can experience unprecedented speed
and sensitivity in a 5MP color CMOS camera.
A global shutter ensures undistorted images of
moving specimens. The Insight CMOS
combined with the DW .55X adapter gives you
the perfect solution.
*DW .55X is exclusively sold with SPOT CMOS cameras
Product Information
Save