PathStation Macro Imaging System for Grossing Rooms
The PathStation macro digital imaging system makes it easy to capture, annotate, measure, share, and save high quality images of gross specimens in the frozen section room. Its fully enclosed HD camera and touch screen monitor take up minimal workspace in your grossing station. Automatic focusing makes it simple to get crisp, detailed pictures. In addition, De-gloving is unnecessary because the system can be controlled hands-free with the foot pedal.
Barcode scanning facilitates sample tracking and quality assurance. Allowing seamless remote conferencing enables high resolution live consultation with the operating room for interoperative consults. Annotations and scale bars can be added automatically upon image capture, taking no time at all. PathStation adds digital imaging without reducing your case throughput.
Complete Digital Gross Imaging Solution Ensures Productive Workflow
SPOT's PathStation comes with everything you need to add image capture to your grossing process without workflow disruption. Equally Important, case numbers are scanned in with the bar code scanner. The camera displays live video at 30 frames/second at HD resolution, and can be controlled hands free with the foot pedal. Annotations can be added with a gloved finger on the touchscreen computer. To summarize, SPOT PathStation is a turnkey system thoughtfully designed for optimal productivity.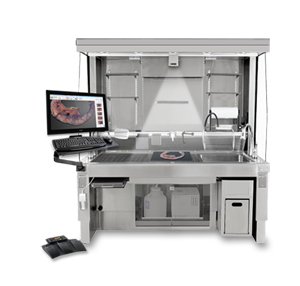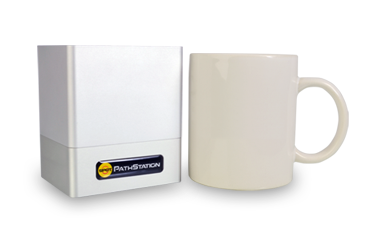 Compact Camera Conserves Workspace
PathStation's HD camera can be added to any brand of grossing station, including those from Mopec®, Sakura and Thermo Scientific, to name a few. Because the camera is only about the size of a coffee cup, minimal workspace is used.
The PathStation Macro Imaging System is Built to Last in the Grossing Room
Our PathStation camera is fully enclosed in aluminum, so it's easy to clean and impervious to ink spatters and other contaminants. The keyboard and mouse are sealed, and the support brackets are made of anti-corrosive stainless steel, just like your grossing station. In addition, industrial construction means this system will be in use for years to come.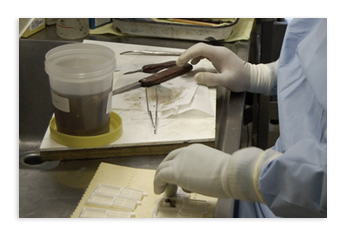 Easy to Use PathSuite Software
The new PathSuite™ 3 Software was designed with feedback directly from pathologists, pathology assistants and IT professionals to optimize workflow. The interface is packed with useful features for the frozen section room, further more, the One-Click Plus™ design keeps it easy to use.
On-screen block and section lines, freehand drawing, annotations and measurements are a snap to add with the simple touch-screen interface so the images can be transferred directly to your LIS system or saved to your file system.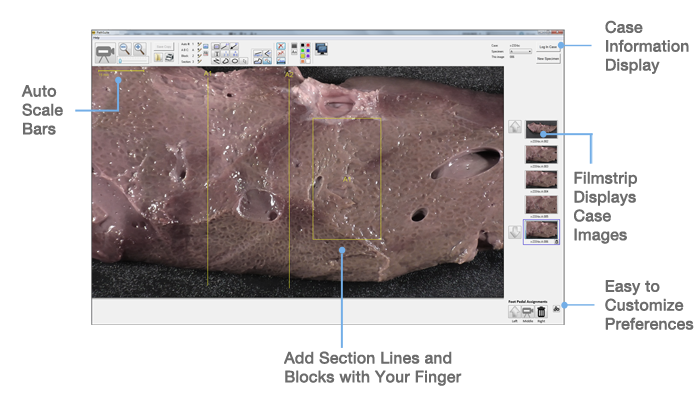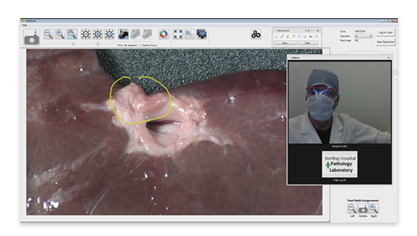 Remote Consults in HD Resolution with PathStation
Images from the grossing room can be live streamed at 1080p resolution, providing pathology consultations with incredible detail to facilitate greater diagnostic accuracy and equally important, reduce turnaround times.
Team Benefits

Pathologists
Diagnostic quality images, live real-time HD performance, intuitive and easy to use, improved productivity, therefore creating a reduction in travel costs and time

IT
Easy to integrate with existing infrastructure, Audit trails, Simple LIS connectivity

Surgeons
Viewing grossing room information from the surgical suite saves time in the OR

Administrators
Improves profitability by reducing pathologist liability, business growth
Some of Our Happy Customers using the PathStation





White Papers
Improved Patient Outcomes with Telepathology Consults
A review of published studies indicates that video conferencing support of intraoperative pathology consultation contributes not only to improved patient outcomes, and equally important it reduces liability and results in significant time savings for the hospital, pathology lab and surgical personnel.
PathStation
The New Imaging Standard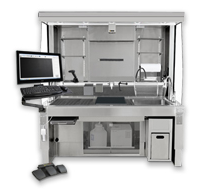 More Information
SPOT Imaging Specialists are ready to answer your questions

Download more information about the PathStation
PathStation Macro Imaging System Product Information
Save