SPOT Basic Software
The SPOT Basic™ image capture software enables microscopists to create publication quality pictures easily.  The live image window provides a preview of the image capture so you can see how the image will look before you capture it. The live image window is ideal for panning through slides to locate areas of interest, and its focus gauge and detail magnifier enable fast and precise focusing. Color temperature, contrast and automatic white balance options create excellent color fidelity. Acquiring flawless images or image sequences is as effortless as a single mouse click.
After image capture, measurements, reticles, calibration marks, and other enhancements can be applied. Image sequences can be played back as a movie. Images can be dropped into a SPOT report for printing, or saved in several different file formats for publication or printing. The SPOT Basic software together with a SPOT digital camera provides a simple but effective way to enhance your professional image.
SPOT Basic Software At a Glance
Watch how simple it is to capture high quality images with your SPOT camera in this introductory video.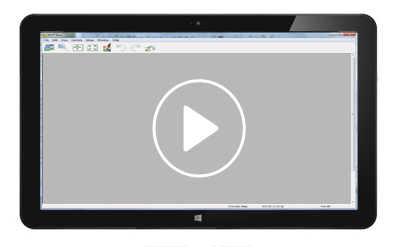 Features
SPOT 5.6 supports 4K UltraHD when using the Insight 5MP and 12Mp cameras
Compatible with current Windows operating systems
Clean and simple tabbed user interface
Measurements and reticles can be applied to the live and captured images to aid counting and inspection applications
Magnification of the live image with the SPOT Magnifier brings out fine detail simply
Each user can have their own login for secure settings and preferences
Pixel smoothing improves image appearance when zoomed in
Color temperature adjustment ensures excellent color fidelity
SPOT Basic Software Options
| Catalog Number | Description | Quotations | Purchase Online | Price |
| --- | --- | --- | --- | --- |
| SPOT56B | SPOT Basic Software with Physical Installation Media (USB Thumb Drive) | Request a Quote | Buy Now | See Webstore |
| SPOT56BE | SPOT Basic Software Electronic Download | Request a Quote | Buy Now | See Webstore |