Camera to Microscope Adapters
SPOT Imaging adapters allow digital and video cameras to be mounted to microscopes. We offer adapters in several different magnifications to provide wide field of view, and in both Nikon F-mount and C-mount models to support a large number of cameras. The quality of our optics and machining is unmatched in the industry, yet our pricing is reasonable.
Please use the below adapter configurator to obtain the recommended adapter for your camera and microscope combination. Pricing and purchasing information is available on our online webstore if you wish to make a purchase right away.
Ultra Wide FOV Adapters
Check out our Ultra Wide Field of View Adapters.
Adapters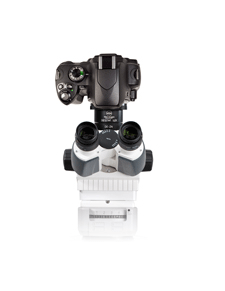 The Digital SLR adapters adapt digital SLR and other large sensor format cameras to microscopes. They are also used with small sensor cameras to add magnification. These adapters take advantage of the removable phototube of modern microscopes to provide superior image quality, low price and excellent camera stability. 1.2x, 2.0x, and 2.5x magnifications are available to provide the proper balance between field of view and resolution for your particular camera and application.
Learn More »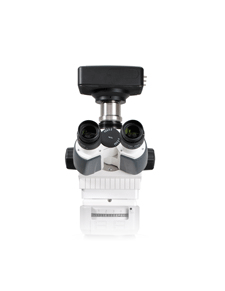 The inexpensive Direct Image Projection adapters position the camera close to the microscope body to increase stability, so they are designed for microscopes with removable phototubes. They produce clear, flat-field images and are manufactured with the highest quality materials. They are available with 0.50x, 0.63x, 1.0x, 1.2x, 2.0x, and 2.5x magnifications and in both C-mount and F- mount camera mounts to provide compatibility and wide fields of view with a large number of cameras.
Learn More »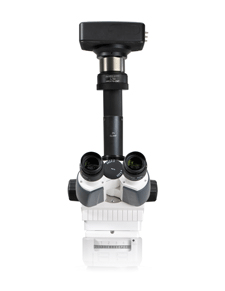 The HRD series adapters feature a fully multi-coated lens system that provides excellent contrast and light transmission. They produce crisp, flat field images with all microscope objectives including apochromats, plan fluorites, and achromats. They are available with 0.76x magnification, and in C-mount and Nikon F-mount camera mounts. They include a lockable twist style focusing mechanism for easy parfocality adjustment. They are adaptable to virtually any microscope, including older models with non-removable phototubes.
Learn More »